Located just outside of Pittsburgh, Avalon Pool is the perfect getaway, right in your backyard.
Just a short walk from the main street, Avalon pool is easily accessible to both cars and pedestrians. Nestled in a valley, our facility provides the perfect amount of sun and shade for everyone's individual needs.
Consisting of varying depths from <1 to 11 ft. our facility provides the perfect depth for all ability and water comfort levels. With two slides, one located in our baby pool and the other in our deep end area, there is plenty of fun to be had at either end of the pool. And, for our fitness enthusiasts we have 25 meter lap lanes available for use right in the center of the pool.
Hungry? Head on over to our fully stocked concession stand for a snack break!
Hours Of Operation:
CLOSED FOR THE SEASON
Daily Admission:
$7.00 Adult
$5.00 Children (4-17) and Seniors (62+)
FREE for Children Under 4
**After 5:00 pm admission for Adults and Children (4-17) is $2.00**
Shelters at Avalon Park may be rented by contacting the Avalon Borough Administration Office at 412-761-5820, Monday through Friday, 8:00 am to 4:00 pm.
Applications for the 2022 season will be available starting Monday January 3, 2022
$50 Security Deposit Required
Shelter 1 – Permit Required
Full Kitchen (Full size refrigerator, stove/oven, add'l 4 burner gas cook top, grill, hot water.)
Seats approximately 50 people.
Residents $175.00
Non-Resident $200.00
Shelter 2 – Permit Required
No kitchen facilities, does include electric and grills.
Seats approximately 100 people.
All rentals $135.00
Shelter 3 - No Permit Required
(located across the bridge on the other side of the creek)
No amenities.
This shelter is available on a first-come, first-served basis.
No reservations or permit required.
Alcohol is permitted at Shelters 1 & 2 with a completed Malt Beverage and Wine Permit Application and non-refundable $100 fee.
- Rental fees must be paid in full 2 weeks after making your reservation.
- ID required for proof of residency. - ½ off for 501 (c) 3 Non-profit Organizations.
- $50.00 deposit will be returned provided the shelter is left in satisfactory condition.
- Renter must return application and request refund within 30 days of rental.
- Cancellations must be made 2 weeks or 10 business days before your event to receive a full refund.
-After this period there is a $25.00 fee to cancel a reservation and receive your refund.
- Special pool rates ($5.00/person) are available with shelter rentals. -Wrist bands are required to obtain this special rate. Please make arrangements at the time of your shelter rental or prior to your event.
Wrist bands must be purchased at the Administration Office and will not be sold at the pool entrance gate the day of your event.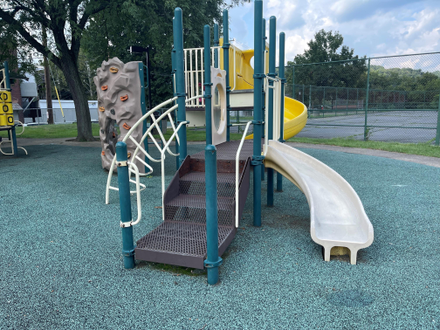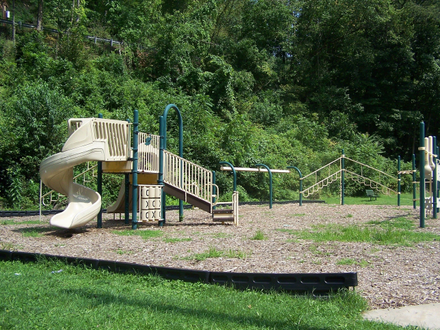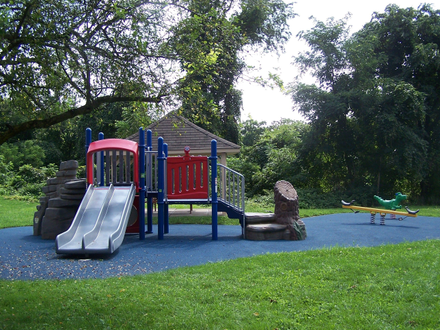 Come check out the Community playgrounds and parks, wonderful places for your young ones to enjoy the fresh air!
South Brimingham Tot Lot
201 S. Birmingham
Avalon Elementry School
721 California Ave
Avalon Community Pool
708 New Brighton Road
North Birmingham Tot Lot
698 N. Birmingham
Welcome to the Stone Soup Garden. Located at the corner of Hemlock Street and South Chestnut Avenue. This community garden allows for an abundance of growth and is a certified wildlife habitat. For more information on how you can create a wildlife friendly backyard please visit the National Wildlife Federation website
here
!
All of our plots have been reserved for this season.
However, the Borough encourages all residents to visit the garden throughout the season to see the birds, butterflies and a wide variety of fruits, vegetables and flowers grown by your neighbors.